Hello friends! I don't know about y'all but this month has just about gotten away from me. I'm not complaining because I've loved every minute of this fast and furious January especially since my youngest son has been out of school due to a few days of snowy weather. I cherish every single moment he's around because I know in the blink of an eye, he'll be out the door heading for college. So, while I have him here, I've been doing a little extra cooking, making sure he knows he can come back for a good home cooked meal!
We've got another delicious edition of Meal Plan Monday, the link up where we bring you some of the latest and best recipes from your favorite food bloggers around the web – all in one place. Meal planning and recipe inspiration doesn't get any easier than this!
Let's dive on in and check out our features! When you're done perusing those, scroll down to the bottom to see the latest 100+ recipes added to our roundup!
Easy Chicken and Noodles: Quick Comfort Food from Restless Chipotle
Loaded Peanut Butter Cup Blondies from Call Me PMC
Baked Chicken and Gravy from Back To My Southern Roots
And this weeks Featured Host Recipe Is: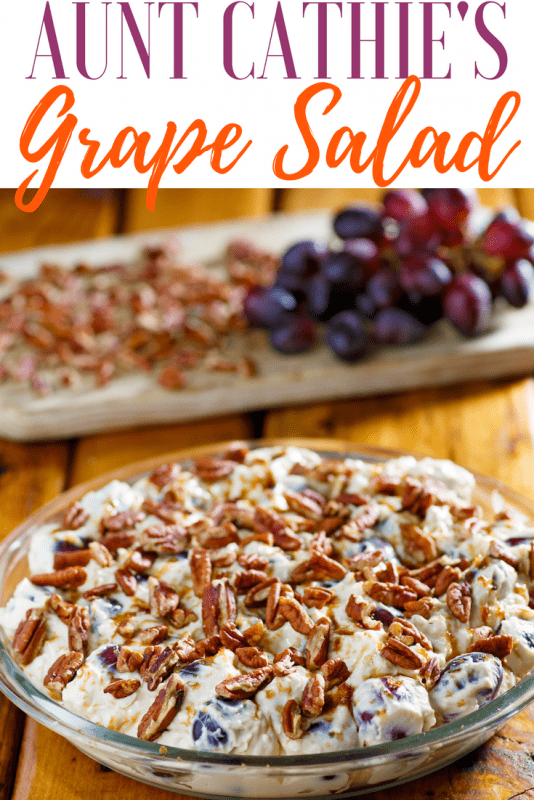 Aunt Cathie's Grape Salad from Southern Plate